Current Projects
Laminar separation bubbles are a crucial phenomenon in the design of low-drag airfoils. This applies to General Aviation airplanes, but even more to UAV, due to their specific range of Re-numbers.
An approximate prediction of separation bubbles is only possible for stationary inflow. There is no scientific foundation for consideration of real inflow conditions, such as turbulence or fluctuating angle of attack, yet. Therefore, nowadays separation bubbles are avoided in a prophylactic, engineering approach, which however reduces the potential drag reduction in cruise, and therefore increases fuel consumption.
The project aims at the investigation of separation bubbles at instationary inflow conditions. The results are supposed to allow better modeling and directly affect airfoil design methods. Improved design methods offer the potential for further drag reduction.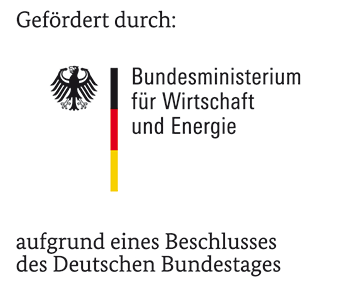 A significant ammount of accidents in general aviation is caused by "loss of control" with subsequent stall and spin, resulting in crashes with fatal injuries.
The ASASys project is destined to develop an Anti-Stall-Assistent-System, which is able to detect impending stall and initiate a counteraction to prevent loss of control. The required pitch down momentum is caused by an additional flap on the lower side of the stabilizer, similar to a split flap, which is developed as an add on for current gliders.
The research on flap and sensor is done in the laminar wind tunnel (LWK), consisting of measurements and calculations
followed by a simulation of the entire system.
The proof of concept will be inflight experiments with a modified glider, fully equiped with ASASys.
Project partners involved are the Flight Mechanics and Controls Lab (IFR, University of Stuttgart) and SFL GmbH in Stuttgart Vaihingen.
Flight through the natural turbulence of the atmosphere results in non-stationary inflow conditions. For aircraft utilizing drag reduction through extended regions of laminar flow the prediction of boundary layer transition is of great importance. However, until now the prediction has been limited to stationary inflow conditions.
The LUFO-LTT project seeks to combine flight measurements, wind tunnel experiments and numerical simulation to improve the understanding of how non-stationary inflow conditions effects the boundary layer and the process of transition from laminar to turbulent boundary layer.
The experimental investigations at the Laminar Wind Tunnel will simulate "real" flight conditions by generating both small- and large scale turbulence to the inflow. The effect on the boundary layer on an airfoil will be measured using hotwire anemometry and fast response surface pressure taps. Specific disturbance modes will be introduced in the boundary layer to map the response in both stationary and non-stationary inflow conditions.
The flight measurements in the project are performed by the University of Darmstadt and the numerical simulations by the IAG at the Stuttgart University.
Contact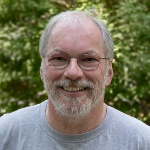 Werner Würz
Dr.-Ing.
Head working group Laminar Wind Tunnel